How to Write a Review
2. Using the Google search window, search for 'Angel Navarro Photography'.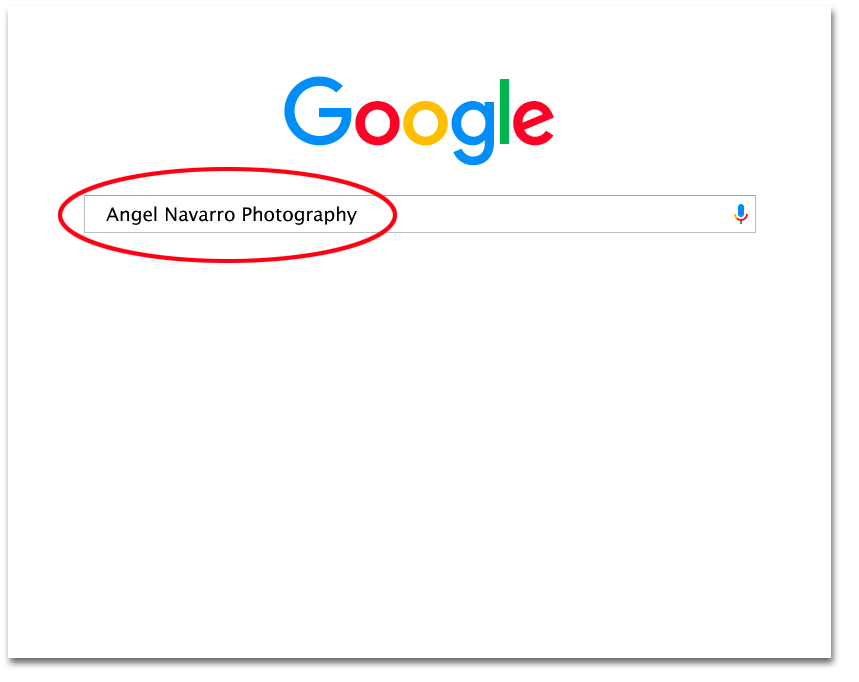 3. The results of your search should display a company profile on the right side of your browser, now simply click on "Write a Review".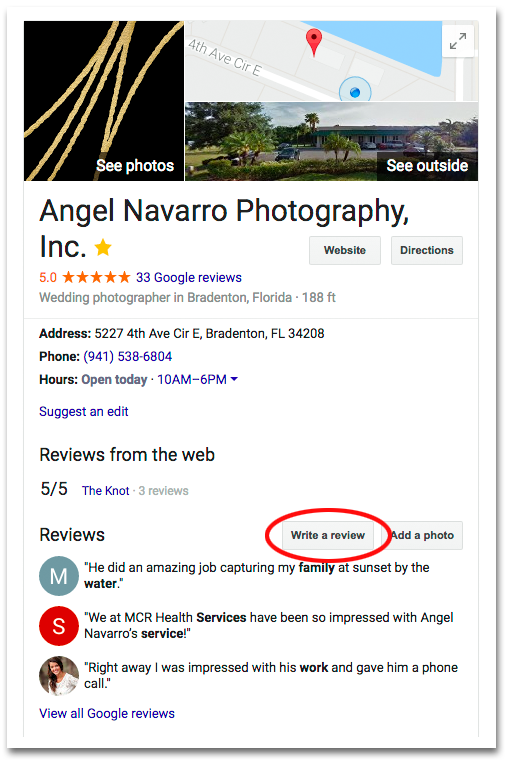 4. Using the dialogue box, select star rating and write your review. Click 'Post'. Thank you!