Professional Headshot (Prices)
Angel Navarro Photography
has several options for
headshot photography
. Whether you are a business owner or a job applicant, an actor or a professional model looking for an amazing headshot, we offer a headshot session tailored to your specific needs. We provide professional make-up and hair styling, upon request, as well as professional retouching of your selected image(s). Need our studio to visit your place of business for corporate, staff or group headshots? We can bring our studio on-location and provide the same professional studio results on premises. Call
(941) 538-6804
or e-mail us at
angel@angelnavarrophotography.com
for quotes and information about this service.
First Step – Select a Session Type
Social Media Headshot

$99
Standard Studio Headshot

$

149
Second Step – Schedule Your Session
To schedule a session, simply click on one of the 'Select' buttons above and fill out our basic contact form. If you prefer, you can also call our studio at
(941) 538-6804
. Once we receive your inquiry, we will call you to set up your appointment and answer any questions you may have. Our studio hours are flexible and we will make every effort to accommodate your busy schedule. We accept all major credit cards.
Third Step – Prepare for Your Session
Don't panic! If this is your first time getting a professional headshot, you probably have questions. You will find the answers you're looking for in our FAQ page
"Preparing for Your Headshot Session"
. If you are a model or an actor considering our "Portfolio or Premium Headshot Session", we recommend a [no charge] pre-shoot consultation to discuss your specific requirements, and to ensure we hit the mark by providing results that are tailored to the industry you are pursuing.
After Your Session…
The next step after your session is the proofing of your images. We will set up a private online gallery (see snapshot below) where you will be able to review your entire session and select your favorite images. Once your selections have been received by our studio, you can begin downloading your high-resolution digital images right into your computer. It's that easy!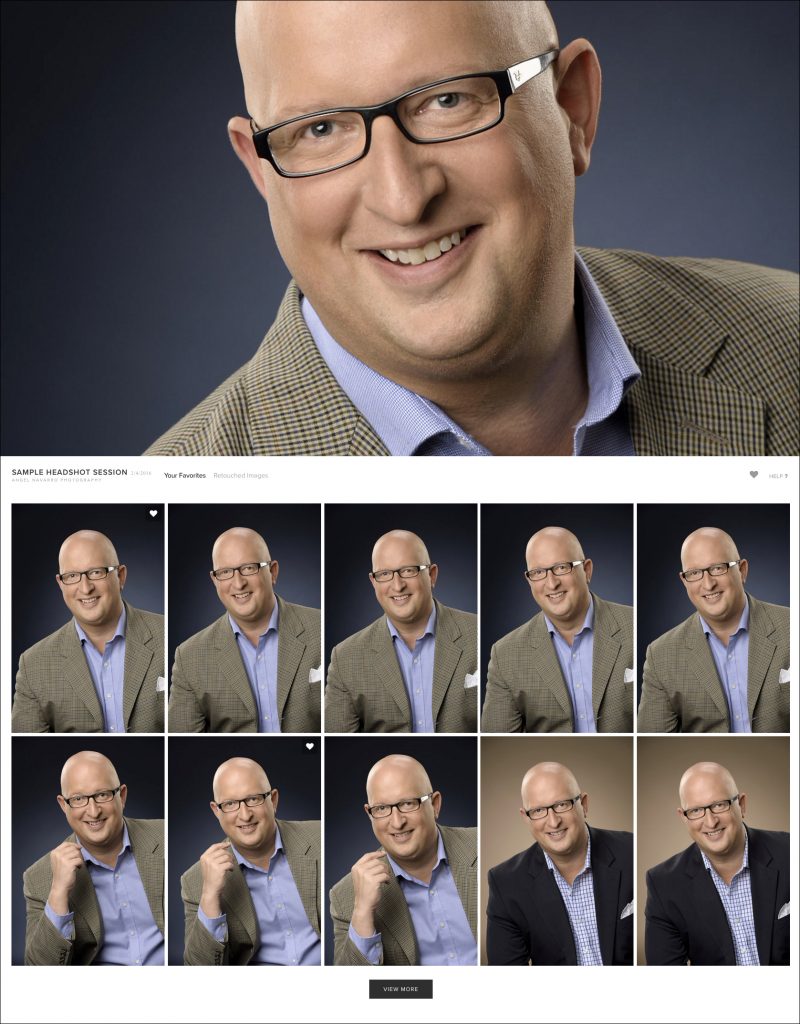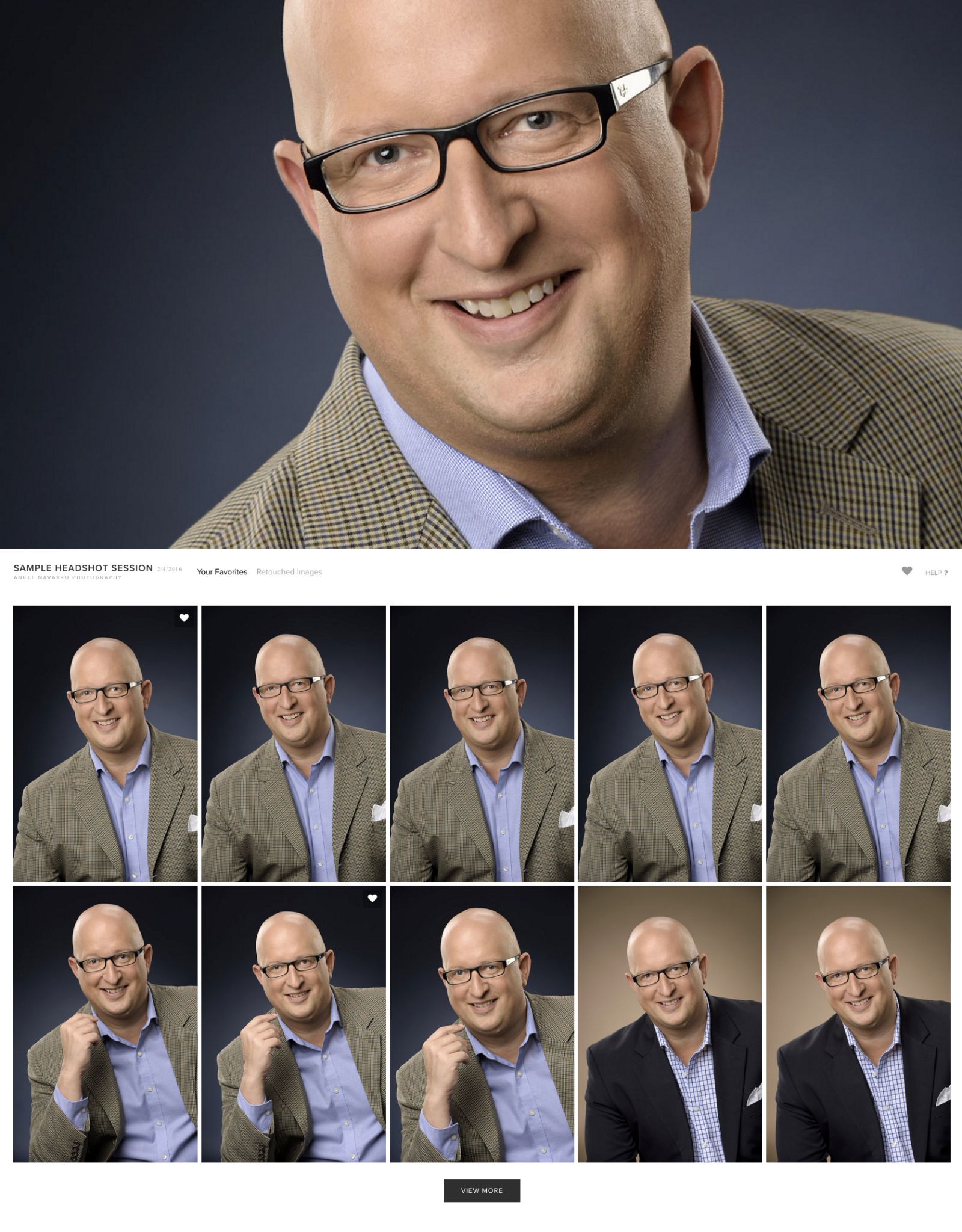 Click here to see a Sample Gallery.
We accept all major credit cards.